Description
Product Description
We recommend servicing your valve every 3 years, or 20,000 miles, whichever comes sooner
Yet another first for Forge Motorsport! This valve kit allows the fitment of a fast response blow off valve on the 1.2 TSi engine ZBZA, CBZA, CBZB and CBZC as found in the Seat Ibiza, Toledo, Altea, Leon, the VW Polo, Caddy, New Beetle, Jetta, Touran, Golf, the Skoda Yeti, Fabia, Octavia, and the Audi A1 and A3 up to 2015.
As the engine does not have a diverter valve fitted as standard, this valve not only gives you an incredible loud sound when lifting off the throttle during gear changes, but will also improve the throttle response by reducing any lag, as it will help the turbocharger maintain its rotational speed ready for when you accelerate.
⭐ Sound is spot on, easy to install using only a few basic tools. Fantastic product from Forge. 5 stars any day ⭐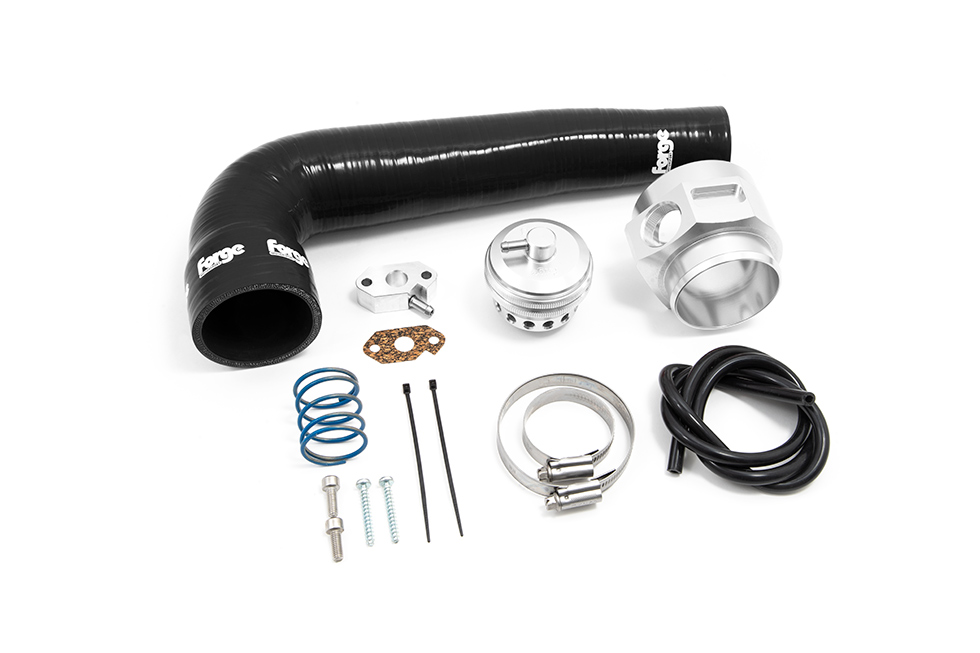 In The Box:
1 x FMDV12VAG Valve
1 x Vacuum Tap, Gasket and Screws
2 x M6 x 16 Socket Cap Screws
1 x Machined Aluminium Coupler
1 x Uprated Blue Spring
2 x Cable Ties
1 x Silicone Hose
2 x Hose Clamps
1 x Instructions
1 x Forge Sticker
Please note that this will ONLY fit the 1.2 engine with code CBZA and CBZB - NOT the later CJZA and CJZB.
If you are unsure if this product is suitable for your application, please contact us.
Check your vehicle compatibility: Click here
Please Note:

In line with our policy to constantly review, revise, and improve our product range, the appearance of the product you receive may differ from the one advertised.
Product Reviews
Product Reviews
Be the first to review this product
Want to leave a review?

Login Register FREE!
Compatible Vehicles
Instructions
Blow Off Valve and Kit for Audi, VW, SEAT, and Skoda 1.2 TSI - Up to 2015
Warranty
All Forge Motorsport products come with a limited lifetime warranty. All warranty claims must be accompanied by the original proof of purchase to enable us to help you. Failure to supply this proof will result in your claim or enquiry being denied.
For further information, please contact our customer service team.
Do not use aggressive (acidic) car cleaning products, particularly traffic film remover solutions or shampoos to clean your intercooler, radiator or oil cooler. The use of these products can damage Forge Motorsport cooling systems and invalidate your warranty. These are often found at car washes. A light, warm, soapy solution (free of harsh acidic cleaning compounds) should be used to clean you cooler and thoroughly rinsed away. We recommend that you should inspect your product on a regular basis for bent and/or crushed fins. Any bent fins should be carefully straightened to allow ambient air to pass through the core face. At the time of installing your Forge radiator, an approved coolant must be used and added to the coolant system. Be sure you never mix coolant and always use distilled water.
Shipping
Shipping
Shipping Charges & Services
We will contact you after your order is placed to advise of available shipping services and costs and to take payment from you.